Adept, also known as Sam, is a notable American Twitch streamer, recognized for her engaging content and presence in the online entertainment space. Recently, another prominent figure in the Twitch community, xQc, whose real name is Félix Lengyel, found himself entangled in a fresh controversy involving his past associations with Adept and Fran. In the month of August, the ongoing tension between xQc and Adept reached a climactic point, resulting in both individuals taking their disputes public.
As the situation unfolded, it expanded to involve Fran, who was also previously linked to xQc. The controversy escalated when xQc seemingly admitted to cheating on Fran. This development added an additional layer of complexity to the narrative, prompting a wider discourse within the Twitch community and beyond.
On August 14, he took to X (formerly Twitter), writing, "I took accountability for the wrongs I've done, unprompted, but the rumors flying around are all completely UNTRUE and NOTHING will validate them. I won't let someone flail their arms around to cause damage out of desperation. Just remember the motives."
Who is Adept?
Adept, who is also recognized as Sam, has made a name for herself as a prominent American Twitch streamer. On her Instagram account, she boasts a follower count of 87.2K, accompanied by an impressive collection of 248 posts at the time of writing. Expanding her online presence, she operates a YouTube channel under her own name, which has garnered around 118K subscribers. Her YouTube bio offers insight into her content, stating, "Hey Everyone! I'm adept and I'm a variety streamer on Twitch. I hope you enjoy my YouTube where I showcase stream highlights and more of my off-stream hobbies and activities."
Further delving into her digital footprint, Adept's influence is also evident on her Twitch channel, where she has amassed a substantial following of 133K subscribers. Through her streaming endeavors and curated content, she has established herself as a dynamic online personality, appealing to a diverse audience seeking engaging and varied entertainment. As the world of online content creation continues to evolve, Adept's presence remains a testament to the ever-expanding possibilities that the digital realm offers to individuals who have a unique voice and a passion for connecting with their audience.
| | |
| --- | --- |
| Name | Adept |
| Real Name | Sam |
| DOB | March 3, 1994 |
| Age | 29 years |
| Height | 5.5 feet |
| Zodiac Sign | Pisces |
| Net Worth | $200K USD |
| Birth Place | USA |
| Mother | NA |
| Father | NA |
| Siblings | NA |
| Ex-Boyfriend | xQc, also known as Félix Lengyel |
| Husband |  NA |
Adept Age, Height, Parents, and Siblings
Adept's journey began on March 3, 1994, marking her entry into the world from her base in California. With a height of 5.5 feet, her physical presence resonates as she engages with her audience across various platforms. In terms of her familial context, details about her parents and potential siblings remain somewhat limited for now. However, rest assured that efforts are ongoing to gather more information about these integral aspects of her background.
Who is Adept Ex-Boyfriend?
Adept was previously in a relationship with xQc, also known as Félix Lengyel. The duration of their relationship remained undisclosed. However, on August 7, 2021, Adept made a public announcement that signaled the end of their relationship. She took to Twitter to convey, "Spoke to @xQc about this tweet, and apparently people are trying to use this tweet as an implication that Felix physically abused me in some way. That's not okay. I will make it clear that didn't happen and anyone accusing him of that will be blocked/reported. Be respectful."
This statement from Adept aimed to clarify any misconceptions and emphasize that allegations of physical abuse were unwarranted and should not be propagated. It's a reminder of the importance of respectful and accurate communication in online discussions.
What is Adept Net Worth?
The estimated Net Worth of Adept is around $200K USD.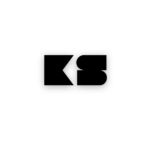 Hi Iam Megan, it's wonderful to meet you all! I will be Writing about entertainment, from movies and music to celebrity news and pop culture, the world of entertainment which offers endless topics to explore and discuss.  My work has the potential to engage and captivate a wide audience. I will be providing about the information, ideas, or assistance with writing projects related to entertainment,