Brianna Chickenfry is a prominent figure in the realm of social media, holding titles as a Social Media Personality, Model, Instagram Influencer, and TikTok Star. Notably, her recent romantic involvement with Country singer Zach Bryan has been garnering significant attention, both on and off social media platforms.
This burgeoning relationship between the two has offered fans glimpses into their romance, shedding light on its progress. It's noteworthy that LaPaglia, in a heartfelt declaration, has characterized their connection as something truly exceptional. This realization dawned upon her following an intensive 18-hour road trip spent together in close quarters.
Such an intimate experience undoubtedly deepened their bond, and their openness in sharing aspects of their relationship has piqued the curiosity and interest of their dedicated fan base. The evolving narrative of their love story is one that continues to captivate their followers and enthusiasts alike.
Who is Brianna Chickenfry?
Brianna Chickenfry stands as a prominent figure within the dynamic realm of social media, boasting a versatile portfolio that includes titles such as Social Media Personality, Model, Instagram Influencer, and TikTok Star.
Her impressive Instagram presence commands a substantial following of 610K dedicated followers, accompanied by an extensive collection of 3541 posts, as of the time of this composition.
In an interview with the New York Post, Brianna Chickenfry shared her perspective, stating, "What I'm trying to say is, you can have fun, and you can work hard as well." She emphasized her tireless work ethic, describing her commitment to her craft as a relentless endeavor, where she dedicates herself 24 hours a day, seven days a week.
Her dedication to her content is unwavering, as she is always fully engaged in her work. LaPaglia's journey in the world of social media began during her sophomore year, while pursuing a degree in public health at Baldwin Wallace University in Ohio. Her TikTok videos initially depicted her in a candid and sometimes unconventional light, often capturing moments of her candidly dealing with the effects of a hangover or amusingly making a spectacle of herself.
These moments have resonated with her audience, providing a relatable and entertaining window into her life. This unfiltered approach has endeared her to her followers, showcasing the authenticity that underpins her online presence.
Whether it's a humorous incident like throwing up, still being inebriated, or lounging in her bathtub while humorously contemplating the future of her body, Brianna Chickenfry's content continues to engage and resonate with her audience, creating a connection that extends beyond the screen.
| | |
| --- | --- |
| Name | Brianna Chickenfry |
| Real Name | Brianna Chickenfry |
| DOB | June 17, 1999 |
| Age | 23 years old |
| Height | 5.10 feet tall |
| Zodiac Sign | Gemini |
| Net Worth | $500K USD |
| Birth Place | Boston, Massachusetts |
| Mother | NA |
| Father | NA |
| Siblings | NA |
| Boyfriend | Zach Bryan |
| Husband |  NA |
Brianna Chickenfry Age, Height, Parents, Siblings
Brianna Chickenfry, born on June 17, 1999, hails from Boston, Massachusetts, making her currently 23 years old. She stands at an impressive height of 5.10 feet. As for details about her parents and siblings, there is limited information available at this time.
Rest assured, we are actively working to gather more information about her family, and we will strive to provide this information as soon as it becomes available. Please stay tuned for further updates in the near future.
Who is Brianna Chickenfry
 

Boyfriend?

Brianna Chickenfry's romantic involvement with Zach Bryan has been the subject of public attention since they officially disclosed their relationship in July 2023. Their introduction to one another took place at the Academy of Country Music Awards on May 11, 2023, marking the genesis of their relationship within the public eye.
It's worth noting that prior to his relationship with Brianna Chickenfry, Zach Bryan had been in a relationship with Deb Peifer. However, on May 31, 2023, Zach Bryan made a public announcement confirming the conclusion of his relationship with Deb Peifer. This significant development in his personal life underscores the evolving dynamics within his romantic journey.
What is
 

Brianna Chickenfry

 

Net Worth?

The estimated Net Worth of  Brianna Chickenfry $500K USD.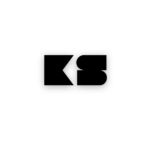 Hi Iam Megan, it's wonderful to meet you all! I will be Writing about entertainment, from movies and music to celebrity news and pop culture, the world of entertainment which offers endless topics to explore and discuss.  My work has the potential to engage and captivate a wide audience. I will be providing about the information, ideas, or assistance with writing projects related to entertainment,