Chloe Khan, a prominent figure in the world of social media, modeling, and online influence, has made headlines for her candid revelations regarding her substantial investments in plastic surgery, particularly on her vaginal, buttocks, and breast enhancements.
In a recent interview with The Sun, she openly discussed her financial commitment to these cosmetic procedures, stating, "Oh my God – how much have I spent on surgery? I would say overall, over the years, a million pounds. Not just surgery, but on hair extensions and facials, skincare, and non-surgical procedures. I have a lot of upkeep as well, and I'm always in the hair salon."
Chloe Khan's transparency about her extensive investments in personal enhancements underscores the evolving landscape of beauty standards and self-expression in the digital age. Her willingness to discuss these topics openly serves as a testament to her candor and her role as a notable influencer within the realms of social media and body positivity.
Who is Chloe Khan?
Chloe Khan is a multifaceted personality who has made her mark as a prominent figure in the world of social media, modeling, and online influence. Her Instagram account boasts a staggering 2.1 million followers, featuring an extensive collection of 3624 posts at the time of writing this article.
Chloe Khan's impressive modeling portfolio includes being associated with renowned brands such as Playboy and serving as the face of the prestigious strip-club chain, Spearmint Rhino. In terms of her OnlyFans presence, Chloe offers multiple subscription options, with charges set at $6 for 30 days, $44.98 for three months, and $143.93 for an annual subscription, providing exclusive content and access to her dedicated followers.
Chloe Khan's online presence extends beyond Instagram, as she actively engages with audiences on platforms such as Snapchat, Twitter, YouTube, TikTok, and her aforementioned OnlyFans account. Her YouTube channel, under her own name, offers a diverse range of content, including daily vlogs, beauty tutorials, fashion insights, glam sessions, makeup tutorials, and more, further showcasing her versatility as a content creator.
Beyond her modeling endeavors and digital ventures, Chloe Khan has gained substantial popularity on TikTok, captivating audiences with her engaging lip-syncing and short-form video content. In terms of her educational background, Chloe attended a private high school; however, she does not hold a formal graduation degree from a university.
Nevertheless, her successful journey in the digital world has afforded her a luxurious lifestyle, complete with high-end vehicles, an impressive mansion, and various opulent possessions, solidifying her status as a notable figure in the realm of social media and digital influence.
| | |
| --- | --- |
| Name | Chloe Khan |
| Real Name | Chloe Khan |
| DOB | June 1, 1992 |
| Age | 29 years old |
| Height | 5.7 feet tall |
| Zodiac Sign | Gemini |
| Net Worth | $5 Million to $10 Million USD |
| Birth Place | Wakefield, United Kingdom |
| Mother | NA |
| Father | NA |
| Siblings | NA |
| Boyfriend/Girlfriend | NA |
| Ex-Husband | Mohammad Imran Khan |
Chloe Khan Age, Height, Siblings and Parents
Chloe Khan, born on June 1, 1992, in Wakefield, United Kingdom, is currently 29 years old. While her date of birth and place of origin are known, detailed information about her parents and siblings remains limited at this time.
Efforts are being made to gather more information about her family background, and any updates regarding her relatives will be provided as soon as they become available. Chloe Khan stands at a height of 5.7 feet, further contributing to her striking presence and modeling career.
Who is
 

Chloe Khan Ex-Husband?
Chloe Khan was previously married to Mohammad Imran Khan, although their union remained relatively secretive during their five-year relationship. Following their separation, Chloe's romantic involvement with Stephen Bear during their time on Big Brother garnered significant media attention. In response to rumors and media coverage, Mohammad clarified on Instagram that they had an amicable divorce and remain close friends. He is currently managing her social media accounts and continues to support her.
What is
 

Chloe Khan Net Worth?

The estimated Net Worth of  Chloe Khan is around $5 Million to $10 Million USD.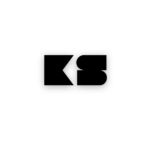 Hi Iam Megan, it's wonderful to meet you all! I will be Writing about entertainment, from movies and music to celebrity news and pop culture, the world of entertainment which offers endless topics to explore and discuss.  My work has the potential to engage and captivate a wide audience. I will be providing about the information, ideas, or assistance with writing projects related to entertainment,