The TikTok sensation known as Chris Rooney, or "Uncle Chris" by his fans, made headlines on Thursday, August 3, when his family and friends took to social media to share the reassuring news that he had been located safe and sound.
This announcement came amidst growing concern from his dedicated fanbase, who had become worried when he suddenly deactivated his social media accounts. On August 3, 2023, an Instagram story post was shared on the @theyeetbaby account, stating, "He has been found safe. He is safe. Thank you for your prayers."
In response to a query about Chris Rooney's well-being, one user aptly expressed the challenges he might be facing given the recent months' events and his status as a public figure on TikTok. Indeed, the pressures of fame and the vicissitudes of life can take a toll on anyone, and it's crucial for individuals in such positions to prioritize their mental and emotional well-being.
The suggestion that he should take some time away from TikTok to heal resonates with the need for self-care and personal growth, reminding us that even internet sensations are human beings who face their own unique trials and tribulations.
Who is Chris Rooney?
Chris Rooney, known as Uncle Chris and celebrated as a "YEET Baby" TikTok star, has a noteworthy educational background, having graduated from Virginia Commonwealth University with a focus on advertising.
Prior to his time at VCU, he attended Radford University. On Instagram, he commands an impressive following of 234K followers, although he has not posted any content. His TikTok channel, however, is where he truly shines, accumulating a staggering 5.6 million followers and an astounding 313.4 million likes on the platform.
Tragically, on July 25, 2023, Chris Rooney went missing, causing widespread concern among his fans and followers. His partner, Emily Rooney, took to Reddit to share their story, shedding light on the challenges they had faced, including two heart-wrenching miscarriages. Further complicating matters, they discovered that Emily had a blood clotting disorder, which posed a significant hurdle to carrying a pregnancy to term.
Regrettably, their handling of these hardships took a toll on their marriage, which ultimately did not survive the ordeal. Chris is now on a journey of healing, coping with the profound loss of two pregnancies and the dissolution of his marriage, all within the span of a year. This deeply personal revelation underscores the importance of empathy and support for those facing similar struggles, even in the world of social media stardom.
| | |
| --- | --- |
| Name | Chris Rooney |
| Real Name | Chris Rooney |
| DOB | March 3, 1997 |
| Age | 26 years old |
| Height | 5.6 feet tall |
| Zodiac Sign | Pisces |
| Net Worth | $200K USD |
| Birth Place | USA |
| Mother | NA |
| Father | NA |
| Siblings | NA |
| Girlfriend | NA |
| Wife | Emily Roone |
Chris Rooney Age, Height, Parents, Siblings
Chris Rooney, the TikTok sensation and "YEET Baby" star, was born on March 3, 1997, in the United States, making him 26 years old as of the current year. While details about his parents and siblings remain relatively private at this time, any available information about his family members may be obtained in the future as his public profile evolves.
Who is Chris Rooney Wife?
The revelation that Chris Rooney is married to Emily Rooney and that the two are in the process of a divorce sheds light on the personal challenges they have faced. While a Reddit user mentioned that their decision to separate came in the wake of Emily's experience of two heartbreaking miscarriages, the exact reasons behind their divorce have not been publicly addressed by either Chris or Emily.
It's essential to remember that public figures, even those as well-known as Chris Rooney, have personal lives and struggles that are not always apparent in their online personas. The comment made by a social media user aptly underscores the complexity of human experiences and the need for understanding and empathy, especially when interpreting the lives of those in the public eye.
Chris Rooney, known for his lighthearted and entertaining TikToks, is also a person who has faced significant personal challenges, and his fans and followers recognize that his online persona doesn't define his entire life.
What is
 

Chris Rooney Net Worth?

The estimated Net Worth of  Chris Rooney is around $200K USD.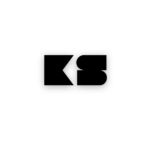 Hi Iam Megan, it's wonderful to meet you all! I will be Writing about entertainment, from movies and music to celebrity news and pop culture, the world of entertainment which offers endless topics to explore and discuss.  My work has the potential to engage and captivate a wide audience. I will be providing about the information, ideas, or assistance with writing projects related to entertainment,