Edith Aguirre, a vibrant individual at the age of 60, is among the remarkable women gracing the inaugural season of 'The Golden Bachelor,' where they will vie for the affection and heart of Gerry Turner.
Edith's journey is defined by her unwavering belief in the power of love, as she embodies the essence of a hopeless romantic on a quest to discover a companion with whom she can savor and share life's myriad joys and delights. Her presence promises to add depth and diversity to the captivating narrative of love and connection that unfolds on the show.
Who is Edith Aguirre?
Edith Aguirre, a contestant on the compelling television series 'The Golden Bachelor,' embarked on a remarkable journey of love. Although she faced elimination in a week to be determined, her presence left an indelible mark on the show's narrative.
Edith's life journey is a testament to her resilience and entrepreneurial spirit. A retired realtor with experience at BROADMOOR Realty, she ventured to start her own firm later in life, a testament to her determination and drive. In the realm of fashion, Edith has blossomed into an entrepreneur, founding her clothing and jewelry company known as TOZISTAR.
Her foray into this venture began with her skills in tailoring for celebrities, and her brand has grown to encompass a diverse range of stylish and unique garments. TOZISTAR prides itself on its expert workforce dedicated to meeting customer needs, offering one-of-a-kind apparel and bespoke orders. Remarkably, the brand is managed and manufactured by women, adding a significant dimension of empowerment to Edith's entrepreneurial journey.
Beyond her business endeavors, Edith's versatility shines through as she takes on the role of project manager for the construction of an Accessory Dwelling Unit (ADU) in her backyard. Her artistic side is also evident in her talent for creating beautiful hand-painted birthday cards, demonstrating her flair for creativity and personal touch.
Edith's multi-faceted life extends to her work as a silver-haired model, defying stereotypes and embracing the beauty of age. Her participation in 'The Golden Bachelor' reflects her openness to new experiences and possibilities in the realm of love.
As for Gerry Turner, the amiable 71-year-old from Indiana, his journey as the first-ever Golden Bachelor on ABC demonstrates that love knows no age limits, reaffirming that love stories, like fine wine, only get better with time.
| | |
| --- | --- |
| Name | Edith Aguirre |
| Real Name | Edith Aguirre |
| DOB | November 8, 1962 |
| Age | 60 years old |
| Height | 5.5 feet tall |
| Zodiac Sign | Scorpio |
| Net Worth | $500K USD |
| Birth Place | USA |
| Mother | NA |
| Father | NA |
| Siblings | NA |
| Boyfriend | NA |
| Husband | NA |
Edith Aguirre Age, Height, Parents and Siblings?
Edith Aguirre, a woman of many talents and a contestant on 'The Golden Bachelor,' graced the world with her presence on November 8, 1962, in the United States. At the time of this article, she stands at the age of 60, a testament to the wealth of experiences and accomplishments she has accumulated over the years. Edith possesses a graceful stature, standing at 5.5 feet tall.
While Edith Aguirre's life journey and achievements have garnered attention, specific details about her parents and siblings remain private. Nonetheless, our commitment to providing comprehensive information drives us to explore further and seek additional insights into her familial background, as we aim to provide a more complete understanding of the woman behind her impressive endeavors and her participation in 'The Golden Bachelor.'
Who Is
 

Edith Aguirre Husband?

Edith Aguirre, a woman of discretion, has chosen to maintain a veil of privacy around her personal relationship status. As of now, whether she is dating or single remains undisclosed.
However, our commitment to providing up-to-date information means that we will diligently keep you informed should any details about her love life come to light. Until then, we encourage you to stay tuned for any forthcoming revelations that may illuminate this aspect of Edith Aguirre's life in the near future.
What is  Edith Aguirre Net Worth?
The estimated Net Worth of Edith Aguirre is around $500K USD.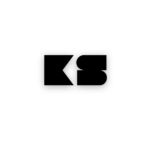 Hi Iam Megan, it's wonderful to meet you all! I will be Writing about entertainment, from movies and music to celebrity news and pop culture, the world of entertainment which offers endless topics to explore and discuss.  My work has the potential to engage and captivate a wide audience. I will be providing about the information, ideas, or assistance with writing projects related to entertainment,