Erin Blaney is a well-known figure in the world of NASCAR, primarily because of her relationship with the talented and accomplished stock car racing driver, William Byron. Her presence alongside William Byron has allowed fans and followers of the racing world to catch glimpses of the personal life of this racing sensation.
While Erin Blaney may not be in the driver's seat herself, her connection to William Byron has undoubtedly given her a unique perspective on the demanding and thrilling world of NASCAR. Being in a relationship with a professional stock car racer means experiencing the highs and lows of the racing season, sharing in the victories and setbacks, and offering unwavering support as William Byron competes at the highest levels of motorsport.
Who is Erin Blaney?
Erin Blaney has gained recognition in the NASCAR community primarily due to her relationship with William Byron, a prominent figure and recent winner of a NASCAR Cup Series race at Watkins Glen International. Erin brings her own unique background to the table, holding a bachelor's degree in human environmental sciences.
At the age of 26, she remains closely connected to the world of NASCAR through both familial and romantic ties. Erin's involvement in NASCAR extends beyond her romantic connection with William Byron. She shares a familial bond with the sport through her brother, Ryan Blaney. This family connection adds an extra layer of engagement with NASCAR's thrilling world, creating a dynamic blend of personal and professional interests.
Furthermore, Erin Blaney has assumed the role of executive director of the Ryan Blaney Family Foundation since 2019. Her dedication to this role reflects her commitment to philanthropic endeavors and making a positive impact within the NASCAR community and beyond.
The intriguing aspect of Erin's relationship with William Byron is that it bridges the on-track competition within NASCAR. Ryan Blaney, Erin's brother, revealed in an interview with thesportsrush.com that he became aware of Erin's relationship with William Byron in 2020.
He humorously mentioned that he contemplated teasing William about the discovery before a race but chose not to. Ryan's response to their relationship was one of support and understanding, emphasizing his positive feelings toward William and his belief in Erin's autonomy.
In essence, Erin Blaney's presence in the NASCAR world is multifaceted. She is not only a significant other to a successful NASCAR driver but also a dedicated professional, philanthropist, and member of a NASCAR-connected family. Her story is a testament to the interconnectedness and rich tapestry of relationships that make up the NASCAR community.
| | |
| --- | --- |
| Name | Erin Blaney |
| Real Name | Erin Blaney |
| DOB | 1997 |
| Age | 26 years old |
| Height | 5 feet 6 inches |
| Zodiac Sign | NA |
| Net Worth | $200K USD |
| Birth Place | USA |
| Mother | NA |
| Father | NA |
| Siblings | Ryan and Emma |
| Boyfriend | William Byron |
| Husband |  NA |
Erin Blaney Age, Height, Parents and Siblings
Erin Blaney was born in the USA in the year 1997, which makes her 26 years old at the time of this information. She stands at a height of 5 feet 6 inches. Erin is part of a family of three siblings, which includes her brother Ryan and sister Emma.
While information about her parents is not readily available, efforts may be made in the future to gather more details about her family background. Erin Blaney's life is an intriguing blend of personal connections, professional pursuits, and her role within the NASCAR community.
Who is Erin Blaney Boyfriend?
Erin Blaney's relationship with William Byron is certainly a significant aspect of her life. In October 2022, she shared a heartfelt moment on her Instagram account by posting a picture alongside her boyfriend, William Byron.
Her caption, "I've spent 3 years with my best friend. There's nothing like this," reflects the depth of their bond and the appreciation they have for each other. This public declaration of their relationship demonstrates the love and connection they share, allowing fans and followers to celebrate this important milestone with them.
What is Erin Blaney Net Worth?
The estimated Net Worth of  Erin Blaney  is around $200K USD.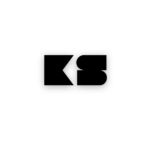 Hi Iam Megan, it's wonderful to meet you all! I will be Writing about entertainment, from movies and music to celebrity news and pop culture, the world of entertainment which offers endless topics to explore and discuss.  My work has the potential to engage and captivate a wide audience. I will be providing about the information, ideas, or assistance with writing projects related to entertainment,