Ethan Keiser is a prominent figure in the realm of social media, known for his influence on platforms like TikTok and Instagram. Recently, he gained widespread attention when he went viral for a controversial act. In a TikTok video, he encouraged his followers to explore ways to report income earned by strippers to the Internal Revenue Service (IRS), sparking considerable debate and discussion.
In light of the controversy surrounding his actions, it has come to light that Ethan Keiser is no longer employed at Cisco, as confirmed by the company. The circumstances surrounding his departure from the company may be linked to the public outcry and repercussions stemming from his TikTok video.
This incident serves as a testament to the potential consequences of actions taken on social media platforms, where content can quickly reach a global audience and impact one's professional life.
Who is Ethan Keiser?
Ethan Keiser is indeed a prominent figure in the world of social media, recognized for his substantial influence on platforms such as TikTok and Instagram. His Instagram account currently boasts an impressive following of 184K users, featuring a total of 279 posts at the time of this article.
On TikTok, he has garnered an even larger audience, with over 13 million dedicated followers. Beyond his social media prowess, Ethan Keiser is a computer programmer of note, and his entrepreneurial spirit has led him to launch his very own app, Parallel Live. This innovative application has been brought to life through his development company, Big Brain LLC, showcasing his talents in the tech industry.
One of the more intriguing aspects of his journey involves his utilization of coding skills to create an artificial intelligence version of himself. This digital counterpart was employed to engage in conversations with nearly 50,000 women on various dating apps simultaneously, a feat that gained significant attention within the online community.
Ethan Keiser's impact extends beyond his digital endeavors, as he has been the subject of recognition in reputable publications such as Rolling Stone and the LA Wire. These features highlight his influence and unique contributions to the evolving landscape of social media and technology.
In a captivating display of his creative ingenuity, on December 2, 2020, Ethan Keiser uploaded a video on YouTube that showcased how he harnessed the power of his Parallel Live app to gain entry into clubs throughout Miami.
His ruse involved convincing the club staff that he was live-streaming to thousands of followers and wished to spotlight their establishment, providing an intriguing glimpse into his ability to leverage technology for unconventional and attention-grabbing experiences.
| | |
| --- | --- |
| Name | Ethan Keiser |
| Real Name | Ethan Keiser |
| DOB | August 4, 1991 |
| Age | 32 years old |
| Height | 5.5 feet tall |
| Zodiac Sign | Virgo |
| Net Worth | $500K USD |
| Birth Place | USA |
| Mother | NA |
| Father | NA |
| Siblings | NA |
| Boyfriend/Girlfriend | NA |
| Husband/Wife | NA |
Ethan Keiser Age, Height, Parents and Siblings
Ethan Keiser, born on August 4, 1991, in the United States, is currently 32 years old and stands at a height of 5.5 feet. While we have details about his personal background and career, including his notable presence in the world of social media and technology, specific information about his parents and siblings remains limited at this time.
Efforts to gather additional information about his family are underway, and any relevant details will be shared as they become available.
Who is Ethan Keiser
 

Girlfriend?

Ethan Keiser has maintained a level of privacy when it comes to his relationship status. As of now, it remains undisclosed whether he is currently in a relationship or single. Any updates regarding his love life will be provided as soon as such information becomes available.
We appreciate your interest, and we encourage you to stay tuned for any future developments in this regard.
What is Ethan Keiser Net Worth?
The estimated Net Worth of Ethan Keiser is around $500K USD.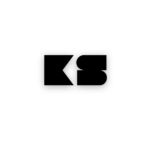 Hi Iam Megan, it's wonderful to meet you all! I will be Writing about entertainment, from movies and music to celebrity news and pop culture, the world of entertainment which offers endless topics to explore and discuss.  My work has the potential to engage and captivate a wide audience. I will be providing about the information, ideas, or assistance with writing projects related to entertainment,