Jack Doherty, a well-known figure in the digital landscape, has solidified his presence as a prominent YouTuber, social media personality, and Instagram influencer, commanding a substantial following and influence across various online platforms.
However, recent events have cast a shadow on his online endeavors as he found himself in the midst of a physical altercation while live-streaming, involving none other than fellow content creator Izi Prime.
This unsettling incident marked the second time that Doherty experienced a physical blow during a live-streamed session, the first occurrence having taken place on August 23 when he was subjected to a slap from the hands of social media influencer Fousey. In this latest altercation, Izi Prime engaged in a physical confrontation with Doherty, resulting in a strike to the face, as reported by The Sun.
Notably, following the altercation, Izi Prime vocally expressed his actions, exclaiming, "I slapped the dog st out of you. I slapped the dog st out of you!" These words were accompanied by an emphatic declaration: "I slapped you, dog! Five fingers to the face!" This incident serves as a stark reminder of the challenges and unexpected developments that can unfold in the world of online content creation, highlighting the importance of responsible conduct and the need for respectful interactions within the digital community.
Who is Jack Doherty?
Jack Doherty, an established and recognized figure within the digital realm, has successfully carved out a prominent niche for himself as a versatile content creator. His online footprint spans across various social media platforms, affirming his stature as a notable YouTuber, social media personality, and Instagram influencer.
At the time of composing this article, Jack Doherty's Instagram account boasts an impressive following of 699,000 dedicated followers, featuring a total of 743 posts that showcase his diverse range of content. This visually engaging platform serves as a window into his world, where he engages with his audience and shares glimpses of his life and interests.
Doherty's YouTube channel, which operates under his own name, commands a substantial audience with a remarkable 11.9 million subscribers and an extensive library of 1,200 videos, showcasing his dedication to producing a wide array of content that resonates with his viewership. This platform provides a dynamic space for him to share his thoughts, experiences, and creative endeavors with a global audience.
Additionally, Jack Doherty has ventured into the realm of OnlyFans, further expanding his digital presence and engaging with a specific audience interested in exclusive content and interactions. His multifaceted online presence underscores his ability to connect with and entertain a diverse range of audiences, making him a notable figure in the ever-evolving landscape of digital content creation.
| | |
| --- | --- |
| Name | Jack Doherty |
| Real Name | Jack Doherty |
| DOB | October 8, 2003 |
| Age | 19 years old |
| Height | 5.5 feet tall |
| Zodiac Sign | Libra |
| Net Worth | $2 Million USD |
| Birth Place | Long Island, NY |
| Mother | NA |
| Father | NA |
| Siblings | NA |
| Girlfriend | NA |
| Wife | NA |
Jack Doherty Age, Height, Parents and Siblings
Jack Doherty, born on October 8, 2003, in Long Island, NY, is currently 19 years old and stands at 5.5 feet tall. While we have limited information about his parents and siblings, we are actively working to uncover more details about his family background.
Who is Jack Doherty Girlfriend?
Jack Doherty has chosen to maintain a level of privacy when it comes to his relationship status. At this time, we are not aware of whether he is in a relationship or single. We will continue to monitor for any updates regarding his love life, and we encourage you to stay tuned for any forthcoming information in the near future.
What is Jack Doherty Net Worth?
The estimated Net Worth of Jack Doherty is around $2 Million USD.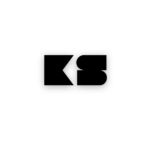 Hi Iam Megan, it's wonderful to meet you all! I will be Writing about entertainment, from movies and music to celebrity news and pop culture, the world of entertainment which offers endless topics to explore and discuss.  My work has the potential to engage and captivate a wide audience. I will be providing about the information, ideas, or assistance with writing projects related to entertainment,