Jordan Craig is a prominent figure in the realm of social media, establishing herself as an influential presence on Instagram, a captivating social media personality, and a notable TikTok sensation. As is customary for individuals in the public eye, she judiciously selects the facets of her personal life that she deems suitable for public consumption.
Nevertheless, the media spotlight has frequently trained its gaze upon her, primarily due to her past romantic involvement with Tristan Thompson, a well-known NBA player. Notably, Jordan Craig and Tristan Thompson are parents to a child, an enduring connection that underscores their shared responsibility for their offspring.
Regrettably, their history together has been marred by instances of infidelity, which have garnered substantial attention from the press and public alike. Despite the challenges that their relationship has encountered, Jordan Craig continues to navigate her life with grace and resilience, maintaining her stature as a noteworthy presence in the digital realm while also managing the complexities of her personal history.
Who is Jordan Craig?
Jordan Craig has unquestionably carved out a prominent presence in the realm of social media, solidifying her status as an influential personality on Instagram and a captivating figure in the world of TikTok. With an impressive following of 743,000 followers on Instagram, her digital footprint is both substantial and impactful.
Her journey towards public recognition began at Beverly Hills High School, where she embarked on her early endeavors in the field of modeling. Hailing from Los Angeles, this model has chosen to keep the majority of her personal life discreet, shielded from the prying eyes of the public.
Nonetheless, it has come to light that she shares familial connections with a few notable individuals, further enriching her background. In addition to her family ties, Jordan Craig has established herself as a formidable presence in the world of business.
As an entrepreneur, she has ventured into the fashion industry, proudly owning and operating her clothing line, aptly named "What Jordy Wore." This enterprise is characterized by its retail offerings, featuring a diverse range of meticulously designed garments that cater to a discerning clientele.
The success of her business is evident, with her store's account reflecting a substantial and continually expanding customer base, a testament to her entrepreneurial acumen and her brand's growing popularity. Jordan Craig's multifaceted career trajectory showcases her prowess not only as a model and social media influencer but also as a dynamic businesswoman making her mark in the fashion industry.
| | |
| --- | --- |
| Name | Jordan Craig |
| Real Name | Jordan Craig |
| DOB | July 21, 1991 |
| Age | 32 years old |
| Height | 5.4 feet tall |
| Zodiac Sign | Leo |
| Net Worth | $1 Million USD |
| Birth Place | USA |
| Mother | NA |
| Father | NA |
| Siblings | NA |
| Boyfriend | NA |
| Husband | NA |
Jordan Craig Age, Height, Parents and Siblings
Jordan Craig was born on July 21, 1991, in the vibrant city of Los Angeles, California, which places her at the age of 32. Standing at a height of 5 feet 4 inches, she possesses a distinct presence that has captivated the attention of many.
While her professional endeavors and public persona have garnered significant attention, specific details about her parents and siblings remain limited at this time. However, diligent efforts are ongoing to uncover and provide additional information regarding her family background. As we strive to obtain a more comprehensive understanding of Jordan Craig's personal history and familial connections, we remain committed to updating this information as it becomes available.
Who is Jordan Craig
 

Boyfriend?

Jordan Craig's romantic journey with Tristan Thompson commenced in 2014, marked by a memorable and romantic trip to the enchanting city of Paris, which served as a significant indicator of their budding relationship.

For nearly two years, their bond endured, eventually culminating in the arrival of their son, Prince Oliver Thompson. Unfortunately, their relationship was marred by reports of infidelity on the part of Tristan Thompson, an issue that reportedly came to light during legal proceedings. Specifically, this revelation played a notable role in the context of her filing for child support, wherein she sought $40,000 per month in financial assistance to support their child.
In court documents, Jordan detailed her side of the story, indicating that Tristan had expressed a desire to change for the sake of their family and had made multiple attempts at reconciliation. This complex and emotionally charged narrative sheds light on the challenges that arose within their relationship, demonstrating the intricacies of their personal journey and the legal proceedings surrounding their co-parenting responsibilities.
What is Jordan Craig
 

Net Worth?

The estimated Net Worth of Jordan Craig is around $1 Million USD.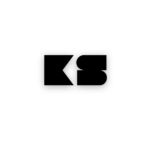 Hi Iam Megan, it's wonderful to meet you all! I will be Writing about entertainment, from movies and music to celebrity news and pop culture, the world of entertainment which offers endless topics to explore and discuss.  My work has the potential to engage and captivate a wide audience. I will be providing about the information, ideas, or assistance with writing projects related to entertainment,