Joshua Popper has recently found himself in the spotlight as Madonna's rumored boyfriend. Madonna, a legendary musical icon, has often integrated her personal life into her artistry, but her relationship with Joshua Popper has been relatively low-key.
While there have been speculations about their romance, the couple has chosen to maintain their privacy and has refrained from making any public statements about their connection, despite the considerable curiosity surrounding their relationship.
Who is Joshua Popper?
Joshua Popper, a multi-talented individual who has made waves in various fields, is primarily known as an athlete. Born in 1993 in New Jersey, his journey has been marked by remarkable achievements and a relentless pursuit of excellence.
He completed his high school education at Holy Spirit High School in Absecon in 2011, where his passion for sports began to take shape. His college years at Rowan University were particularly noteworthy, as he excelled as a defensive lineman and played an instrumental role in helping the team secure a New Jersey Athletic Conference (NJAC) Championship in 2013.
His dedication and talent on the football field opened doors to the NFL, as he attended the Arizona Cardinals rookie minicamp in 2016 as a potential candidate. While he showed promise, he faced the challenges of a highly competitive environment and did not secure a spot on the roster for the upcoming season. In 2017, he had a brief stint with the Indianapolis Colts, but his journey in the NFL also met a similar outcome.
Joshua Popper's resilience and adaptability led him to New York City in 2019, where he transitioned into the role of a boxing coach. Over time, his passion and expertise in the sport led him to establish his own gym, a testament to his dedication to the world of fitness and coaching.
On the Bredwinners website, Popper describes himself as a "lifelong athlete and a full-time coach," reflecting his unwavering commitment to athletic pursuits and mentoring aspiring athletes.
In a significant achievement in 2023, Joshua Popper was named the NYC Ring Masters Heavyweight Champion at Madison Square Garden, highlighting his continued dedication to competition and excellence. His journey is a testament to the indomitable spirit of a lifelong athlete who has ventured into various realms, leaving an indelible mark in each endeavor.
| | |
| --- | --- |
| Name | Joshua Popper |
| Real Name | Joshua Popper |
| DOB | September 24, 1993 |
| Age | 30 years old |
| Height | 6 feet tall |
| Zodiac Sign | Virgo |
| Net Worth | $500K USD |
| Birth Place | USA |
| Mother | NA |
| Father | NA |
| Siblings | NA |
| Girlfriend | Madonna |
| Wife | NA |
Joshua Popper Age, Height, Parents and Siblings
Joshua Popper, a remarkable individual with a diverse range of talents and achievements, entered this world on September 24, 1993, in the United States. At the time of this article, he is 30 years old, standing tall at a height of 6 feet.
While Joshua's life and career have garnered attention, specific details about his parents and siblings remain relatively private. Nonetheless, our commitment to providing comprehensive information means that we will make every effort to uncover further insights into his familial background, with the hope of offering a more complete understanding of the man behind the numerous accomplishments and talents.
Who is Joshua Popper
 

Girlfriend?

Joshua Popper has recently been at the center of dating rumors, with speculations suggesting a romantic connection with Madonna, the iconic singer. Their rumored relationship began to surface in February 2023 when the pair made their first joint appearance on Instagram.

Madonna shared a series of photos, posing alongside Popper, following his boxing match at Gleason's Gym in Brooklyn, New York. The intrigue surrounding their relationship continued to grow as Madonna demonstrated her support by attending another one of Popper's matches one month later.
Their public outings together continued with an attendance at a piano recital together in April, further fueling speculation about the nature of their bond. While the two have made public appearances together, neither has made an official statement regarding the status of their relationship, leaving fans and onlookers intrigued and curious about the connection between Madonna and Joshua Popper.
What is Joshua Popper Net Worth?
The estimated Net Worth of Joshua Popper   is around $500K USD.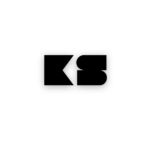 Hi Iam Megan, it's wonderful to meet you all! I will be Writing about entertainment, from movies and music to celebrity news and pop culture, the world of entertainment which offers endless topics to explore and discuss.  My work has the potential to engage and captivate a wide audience. I will be providing about the information, ideas, or assistance with writing projects related to entertainment,