Lavender Darcangelo is a talented singer who made a notable appearance on 'America's Got Talent.' For her final performance, she chose to sing "You Will Be Found" from the popular musical "Dear Evan Hansen." Her rendition of the song received unanimous applause from the judges, highlighting the recognition of her vocal talent and musical abilities.
However, it's worth noting that some viewers on social media expressed the belief that the young singer appeared "nervous" during her performance, which they speculated might have had an impact on her overall presentation.
The divergent opinions from both judges and viewers showcase the subjectivity of music and performance, as well as the pressure associated with appearing on a high-profile platform like 'America's Got Talent.' Regardless of the mixed reactions, Lavender Darcangelo's participation in the show and her performance of "You Will Be Found" contributed to her journey as a singer and artist.
Who is Lavender Darcangelo?
Lavender Darcangelo is a remarkable and gifted singer who gained recognition through her appearance on 'America's Got Talent.' Her choice of "You Will Be Found" from the popular musical "Dear Evan Hansen" for her final performance showcased her exceptional vocal talent.
Lavender Darcangelo's journey into the spotlight began when she went viral for her performance of "Part of Your World" from Disney's "The Little Mermaid." This memorable moment occurred during an LGBT cabaret performance at First Parish Church in Fitchburg, Massachusetts. Her powerful rendition captivated audiences and led to widespread recognition.
Lavender's love for music started at an incredibly young age, as she began singing at the tender age of three, even before she could speak. Her innate ability to recognize and reproduce pitches with precision, known as perfect pitch, set the stage for her musical journey.
Her remarkable story also includes a heartwarming element involving mentorship. In 2010, Lavender joined a mentorship program initiated by Wil Darcangelo, who, along with his husband Jamie, later became her adoptive fathers in 2017. This bond illustrates the profound impact of mentorship and support in nurturing Lavender's talent and guiding her path.
The viral video of Lavender singing "Part of Your World" propelled her into the global spotlight and sparked media coverage about her and her newfound family, reaching audiences around the world. Lavender Darcangelo's journey serves as an inspiration and a testament to the power of music and the transformative influence of love and support in shaping her remarkable life and career as a vocalist and disability advocate.
| | |
| --- | --- |
| Name | Lavender Darcangelo |
| Real Name | Lavender Darcangelo |
| DOB | 1996 |
| Age | 27 years old |
| Height | 5.3 feet tall |
| Zodiac Sign | NA |
| Net Worth | $100K USD |
| Birth Place | USA |
| Mother | NA |
| Father | NA |
| Siblings | NA |
| Boyfriend | NA |
| Husband | NA |
Lavender Darcangelo Age, Height, Parents and Siblings
Lavender Darcangelo, born in the United States in 1996, is currently 27 years old, reflecting her ongoing journey and growth. Standing at a height of 5 feet 3 inches, she possesses a unique presence that complements her talent as a singer and disability advocate.
Regarding her parents and siblings, there is limited available information about them at this time. However, we remain committed to seeking further details about her family background, and we will strive to provide additional insights into her personal life as soon as more information becomes available.
Who is Lavender Darcangelo Boyfriend?
Lavender Darcangelo has chosen to maintain privacy regarding her relationship status. As a result, there is currently no available information about whether she is in a relationship or single.
We are committed to providing updates on her love life as soon as pertinent information becomes available. For those eager to learn more about this aspect of her personal life, please stay tuned for forthcoming updates in the near future as we continue to monitor and provide insights into her romantic journey.
What is Lavender Darcangelo
 

Net Worth?

The estimated Net Worth of Lavender Darcangelo  is around $100K USD.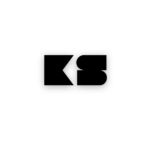 Hi Iam Megan, it's wonderful to meet you all! I will be Writing about entertainment, from movies and music to celebrity news and pop culture, the world of entertainment which offers endless topics to explore and discuss.  My work has the potential to engage and captivate a wide audience. I will be providing about the information, ideas, or assistance with writing projects related to entertainment,