Leni Klum, the eldest daughter of renowned supermodel Heidi Klum, exuded sheer elegance while basking in the resplendent beauty of the South of France. At the tender age of 19, Leni Klum showcased her innate grace and style during a recent rendezvous on her father, Flavio Briatore's opulent yacht.
Bedecked in a striking blue and orange bikini, Leni exuded an aura of sophistication as she soaked up the sun's gentle caress while lounging on the magnificent vessel. Her presence in the idyllic setting of the French Riviera not only attested to her burgeoning status as a model but also underscored her ability to effortlessly blend timeless glamour with youthful exuberance, leaving onlookers captivated by her undeniable allure.
Who is Leni Klum?
Leni Klum, the eldest offspring of the globally renowned supermodel Heidi Klum, is undeniably making her mark in the illustrious realm of fashion. As the first child born to Heidi Klum and the Italian tycoon Flavio Briatore, Leni's familial lineage is steeped in glamour and business acumen.
Yet, her unique journey takes an intriguing turn, as she is not only the biological daughter of Heidi Klum and Flavio Briatore but also the cherished adoptive child of Heidi's former spouse, the celebrated singer Seal, who embraced her into his heart in 2009.
A glance at Leni's Instagram profile reveals a burgeoning social media presence, with an impressive 1.8 million followers eagerly awaiting her updates. At the time of crafting this article, her feed featured a collection of 157 captivating posts that offered glimpses into her life, aspirations, and undeniable talent.
The pivotal moment that catapulted Leni Klum into the limelight occurred in December 2020 when, at the tender age of 16, she made her grand debut in the world of modeling. This momentous occasion took place on the illustrious cover of Vogue Germany's January/February 2021 issue, where she shared the spotlight with none other than her iconic mother, Heidi Klum.
Overflowing with enthusiasm, Leni shared her excitement on Instagram, exclaiming, "So excited for my first cover!! I had so much fun on set with @voguegermany couldn't dream of a better start!! Thank you for being by my side @heidiklum."
Heidi Klum, in her characteristic maternal pride, took to Instagram to express her sentiments: "I'm so proud of you," she wrote, her words laden with warmth and encouragement. "And it's not because you've chosen your own path. I know that no matter which path you were to go down, you would be your own woman."
In a world defined by its ever-evolving standards of beauty and fashion, Leni Klum emerges as a captivating presence, poised to leave an indelible mark, not just as a scion of celebrity, but as a model of her own making, brimming with talent, ambition, and an unwavering sense of self.
| | |
| --- | --- |
| Name | Leni Klum |
| Real Name | Leni Klum |
| DOB | May 4, 2004 |
| Age | 19 years old |
| Height | 5.4 feet |
| Zodiac Sign | Taurus |
| Net Worth | $2 Million USD |
| Birth Place | New York, NY |
| Mother | NA |
| Father | NA |
| Siblings | Johan Riley Fyodor Taiwo Samuel, Henry Günther Ademola Dashtu Samuel |
| Boyfriend | NA |
| Husband |  NA |
Leni Klum Age, Height, Parents and Siblings
Leni Klum, the emerging star in the world of fashion, came into this world on May 4, 2004, in the bustling metropolis of New York, NY. Presently, at the age of 19, she stands at a height of 5.4 feet, gracefully commanding attention with her striking presence.
Her family tree is adorned with notable names in the entertainment and business spheres. She is the cherished daughter of the iconic supermodel Heidi Klum and the accomplished Italian businessman Flavio Briatore.
Leni shares her familial bonds with her siblings, including Johan Riley Fyodor Taiwo Samuel and Henry Günther Ademola Dashtu Samuel, forming a close-knit and illustrious family unit. As she continues to carve her own path in the fashion world, Leni Klum's promising future seems destined to shine as brightly as her family's celebrated legacy.
Who is
 

Leni Klum Boyfriend?

Leni Klum has chosen to maintain a discreet stance when it comes to her personal relationships. As of now, her relationship status remains a private matter. Whether she is currently dating or single, that information has not been publicly disclosed.
We will continue to keep a watchful eye on any developments in her love life and provide updates as soon as we receive any information. Stay tuned for further updates in the near future to learn more about this aspect of her life.
What is Leni Klum Net Worth?
The estimated Net Worth of Leni Klum $2 Million USD.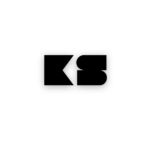 Hi Iam Megan, it's wonderful to meet you all! I will be Writing about entertainment, from movies and music to celebrity news and pop culture, the world of entertainment which offers endless topics to explore and discuss.  My work has the potential to engage and captivate a wide audience. I will be providing about the information, ideas, or assistance with writing projects related to entertainment,