Lindsay Hubbard gained recognition in the public eye as the girlfriend of Carl Radke. Their relationship faced challenges, and it was reported that they attempted to salvage it through couples therapy before ultimately deciding to call off their engagement.
According to an insider, Carl Radke had significant underlying issues that he wanted to address before proceeding with their wedding plans, leading them to seek professional counseling. They had taken the step of seeing a counselor, indicating their commitment to resolving their issues. However, Carl Radke ultimately decided that addressing these issues was not the ideal way to embark on a lifelong commitment together.
One of the key issues that emerged was related to sobriety, particularly for Carl Radke. Sobriety was a significant concern in their relationship dynamics. While Lindsay Hubbard had embraced a sober lifestyle, it was mentioned that she reintroduced drinking into her life, which added a layer of complexity to their situation.
The decision to call off their engagement likely stemmed from a combination of these factors and the recognition that they both needed to address personal and relationship issues before moving forward with marriage plans. This development in their relationship garnered attention and led to discussions about the challenges they faced during this period.
Who is Lindsay Hubbard?
Lindsay Hubbard is a well-known personality who has made her mark on the hit Bravo reality show, "Summer House." Beyond her reality TV fame, she is a business-savvy individual with notable achievements to her name.
Lindsay is the founder of her own public relations company, Hubb House PR, which operates as a full-service marketing and public relations agency based in New York City. Her entrepreneurial spirit and dedication have enabled her to create and lead a successful business in the competitive PR industry.
Aside from her professional endeavors, Lindsay Hubbard is deeply passionate about fitness. She regularly shares her fitness journey with her audience, providing workout videos and training tips on her Instagram platform. Her preferred fitness activities include weightlifting, and she often collaborates with Adam Razak at Vanguard Fitness for her training sessions.
Her Instagram account has garnered significant attention, boasting an impressive 586K followers and featuring a wealth of content, including 1400 posts at the time of this article.
Lindsay Hubbard's multifaceted life, encompassing reality TV stardom, entrepreneurship, and a commitment to fitness, has made her a prominent figure with a dedicated following. Her achievements in both her professional and personal pursuits serve as an inspiration to many, and her presence continues to grow in the public eye.
| | |
| --- | --- |
| Name | Lindsay Hubbard |
| Real Name | Lindsay Hubbard |
| DOB | August 11, 1986 |
| Age | 37 years old |
| Height | 5.5 feet tall |
| Zodiac Sign | Virgo |
| Net Worth | $200K USD |
| Birth Place | USA |
| Mother | NA |
| Father | NA |
| Siblings | NA |
| Boyfriend | Carl Radke |
| Husband | NA |
Lindsay Hubbard Age, Height, Parents and Siblings
Lindsay Hubbard was born on August 11, 1986, in the United States, which makes her 37 years old as of now. Standing at a height of 5 feet 5 inches, she possesses a distinct presence that complements her television and entrepreneurial ventures.
Details concerning Lindsay Hubbard's parents and siblings are currently limited, and there is not extensive information available about her family background. However, our efforts are dedicated to gathering further information about her family, and we will strive to provide additional insights into her personal life as soon as more details become available.
Who is Lindsay Hubbard
 

Boyfriend?

Lindsay Hubbard and Carl Radke have shared a tumultuous journey on the reality TV series "Summer House." They've experienced a rollercoaster of emotions, from breakups to makeups, before ultimately deciding to call off their engagement in August 2023.

Lindsay and Carl were part of the original cast of "Summer House" when it premiered on Bravo in January 2017, and they have remained integral to the show, returning for each subsequent season. Their relationship dynamics on the show have been dynamic and at times complicated. In season 4, they made an attempt to transition their friendship into a romantic relationship, but it didn't take long for their romance to fizzle out.
Despite the challenges they faced as a couple, Lindsay Hubbard continued to offer support to Carl Radke during a particularly difficult period in his life. This included being there for him following the sudden and tragic loss of his brother during season 5 of the Bravo show. Additionally, she stood by him as he worked through substance abuse issues, ultimately achieving sobriety in January 2021.
The journey of Lindsay Hubbard and Carl Radke on "Summer House" has been marked by personal growth, challenges, and the complexities of their relationship. Their story has resonated with viewers, making them integral figures in the show's narrative.
What is Lindsay Hubbard
 

Net Worth?

The estimated Net Worth of Lindsay Hubbard  is around $200K USD.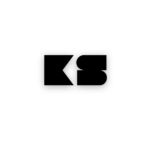 Hi Iam Megan, it's wonderful to meet you all! I will be Writing about entertainment, from movies and music to celebrity news and pop culture, the world of entertainment which offers endless topics to explore and discuss.  My work has the potential to engage and captivate a wide audience. I will be providing about the information, ideas, or assistance with writing projects related to entertainment,