Lucy Watson, a prominent figure in the Chelsea scene, has been making headlines once again, and this time it's not for her on-screen appearances or glamorous social events. The celebrated Chelsea star has recently revealed that she is expecting her first child, marking a joyous chapter in her life.
Lucy, who is happily married to James Dunmore, took to the public domain today to share this heartwarming news, spreading waves of happiness and anticipation among her fans and well-wishers.
This momentous announcement has not only garnered attention for the couple but has also ignited a flurry of congratulations and best wishes, affirming the enduring fascination and affection that the public holds for this beloved Chelsea icon.
As Lucy Watson and James Dunmore embark on this new journey together, their shared joy undoubtedly resonates with a global audience that eagerly awaits the arrival of their newest family member.
Who is Lucy Watson?
Lucy Watson is a multifaceted individual, renowned as a dynamic businesswoman, television personality, passionate animal rights activist, and accomplished vegan author. Her multifarious career has encompassed various domains, allowing her to leave an indelible mark on each.
Ms. Watson initially gained recognition for her television presence, notably through her four-year stint on the popular series "Made In Chelsea," a role she gracefully relinquished in 2016 due to a well-publicized clash with Stephanie Pratt.
In addition to her television career, Lucy has also carved a significant digital footprint. Her Instagram account, boasting an impressive 1.1 million followers and a catalog of 4341 posts as of the time of crafting this article, serves as a testament to her enduring influence and connection with her audience.
Furthermore, Lucy Watson's literary endeavors have borne fruit in the form of "Feed Me Vegan," a renowned vegan cookbook that showcases her culinary prowess and underscores her mission to promote veganism as a healthy and ethical choice. Indeed, her contributions to the world of vegan cuisine have not only expanded her reach but have also ignited a broader conversation about sustainable and compassionate dietary choices.
Lucy Watson's rise to prominence commenced in 2012 when she made her inaugural appearance on the E4 hit series "Made in Chelsea." Throughout her tenure, she evolved into one of the show's central figures, captivating audiences with her charisma and leaving an indelible imprint on the cultural landscape.
Her multifaceted career journey, marked by television stardom, a robust social media presence, entrepreneurial ventures, and advocacy for ethical causes, paints a vivid portrait of a woman who continues to shape and influence contemporary society in diverse and impactful ways.
| | |
| --- | --- |
| Name | Lucy Watson |
| Real Name | Lucy Watson |
| DOB | February 20, 1991 |
| Age | 32 years old |
| Height | 5.7 feet tall |
| Zodiac Sign | Aquarius |
| Net Worth | $4 Million USD |
| Birth Place | London, England |
| Mother | NA |
| Father | NA |
| Siblings | NA |
| Boyfriend | NA |
| Husband | James Dunmore |
Lucy Watson Age, Height, Parents and Siblings
Lucy Watson, a notable personality in the entertainment and business world, entered this world on February 20, 1991, in the vibrant city of London, England. As of the current date, she has gracefully embraced 32 years of life, exemplifying her journey through her various accomplishments and contributions.
While details about her parents and siblings remain somewhat elusive, we are committed to delving deeper into her background to provide a more comprehensive understanding of her familial ties in the near future.
In terms of physical stature, Lucy stands tall at 5 feet 7 inches (or 5.7 feet), a presence that undoubtedly adds to her charismatic and captivating persona. Her remarkable journey, both in her personal life and professional endeavors, continues to intrigue and inspire those who follow her remarkable trajectory.
Who is Lucy Watson Husband?
Lucy Watson is happily married to James Dunmore, and their marital union has flourished over the course of two blissful years. The couple, deeply committed to their relationship, is now embarking on a new and joyous chapter in their lives as they eagerly anticipate the arrival of their first child.
This delightful addition to their family promises to further strengthen the bond they share and bring immeasurable happiness to their lives. Lucy and James' journey as a married couple is marked not only by their enduring love but also by the prospect of building a loving family together, making their story one of both romance and new beginnings.
What is Lucy Watson Net Worth?
The estimated Net Worth of Lucy Watson  is around $4 Million USD.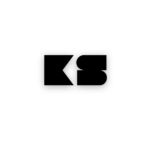 Hi Iam Megan, it's wonderful to meet you all! I will be Writing about entertainment, from movies and music to celebrity news and pop culture, the world of entertainment which offers endless topics to explore and discuss.  My work has the potential to engage and captivate a wide audience. I will be providing about the information, ideas, or assistance with writing projects related to entertainment,