Madi Wrenkowski has earned recognition for her notable tenure in the National Wrestling Alliance (NWA), showcasing her wrestling prowess and making her mark in the world of professional wrestling.
Recent developments within the WWE indicate a shift from a hiring freeze, with emerging talents like Jade Cargill coming into the company's focus. Additionally, WWE has been conducting tryouts, and one of the standout participants is Madi Wrenkowski.
Madi's aspiration to join World Wrestling Entertainment (WWE) has been a longstanding ambition. In an interview with TheA2theK Wrestling Show, she candidly expressed her interest in WWE and her desire to work alongside talented wrestlers like Rhea Ripley.
This candidness and dedication to pursuing her wrestling dreams highlight Madi Wrenkowski's determination and passion for the sport, making her a notable name in the wrestling world and an exciting prospect for WWE.
Who is Madi Wrenkowski?
Madi Wrenkowski's presence in the National Wrestling Alliance (NWA) has not gone unnoticed, and her growing prominence is evident not only in the ring but also on social media. Her Instagram account boasts an impressive following of 32.2K followers, where she has shared 312 posts as of the time of writing, offering fans a glimpse into her wrestling journey and personal life.
Madi Wrenkowski's recognition of the immense skills and talent possessed by wrestlers like Rhea Ripley is a testament to her deep respect for the sport and her fellow athletes. While acknowledging that the odds of defeating formidable opponents like "The Eradicator" are challenging, she approaches each match with dedication and determination, striving to excel in the ring.
Moreover, Madi acknowledges that some segments of the wrestling community may hold critical views of WWE. However, she also acknowledges the pivotal role that WWE has played in fostering a love for professional wrestling among herself and many others. This recognition underscores the impact of WWE on the wrestling world, serving as a gateway for countless individuals to become fans of the sport.
In addition to her wrestling career, it's worth noting that Madi Wrenkowski, alongside Missa Kate, held the prestigious title of NWA World Women's Tag Team Champions until recently. With nearly four years of experience as a professional wrestler, Madi's journey in the world of wrestling continues to unfold, and her dedication to the sport remains unwavering.
| | |
| --- | --- |
| Name | Madi Wrenkowski |
| Real Name | Madi Wrenkowski |
| DOB | 1995 |
| Age | 28 years old |
| Height | 5.8 feet tall |
| Zodiac Sign | NA |
| Net Worth | $200K USD |
| Birth Place | Texas |
| Mother | NA |
| Father | NA |
| Siblings | NA |
| Boyfriend | NA |
| Husband | NA |
Madi Wrenkowski Age, Height, Parents and Siblings
Madi Wrenkowski, born in the year 1995 in Texas, is currently 28 years old, poised at the prime of her wrestling career. Standing at a height of 5 feet 8 inches, she possesses a commanding presence in the ring.
Regarding details about her parents and potential siblings, our knowledge is currently limited. Nevertheless, we remain committed to gathering more information about her family background, and we will endeavor to provide a more comprehensive understanding of Madi Wrenkowski's personal life in the future. Please stay tuned for updates as we strive to uncover more about her family and upbringing.
Who is Madi Wrenkowski Boyfriend?
Madi Wrenkowski, known for her focus on her wrestling career, has chosen to maintain the privacy of her relationship status. At this time, whether she is in a romantic partnership or leading a single life remains undisclosed.
We are committed to delivering the latest updates on Madi's love life as soon as we receive any pertinent information. Please stay tuned for further developments, as we eagerly anticipate shedding light on this aspect of Madi Wrenkowski's life in the near future.
What is Madi Wrenkowski Net Worth?
The estimated Net Worth of Madi Wrenkowski is around $200K USD.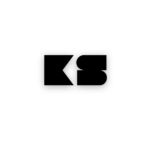 Hi Iam Megan, it's wonderful to meet you all! I will be Writing about entertainment, from movies and music to celebrity news and pop culture, the world of entertainment which offers endless topics to explore and discuss.  My work has the potential to engage and captivate a wide audience. I will be providing about the information, ideas, or assistance with writing projects related to entertainment,