Maya Benberry, a notable internet personality, Instagram influencer, social media star, and TikTok sensation, has earned recognition not only for her online presence but also for her past relationship as Travis Kelce's girlfriend.
While her personal life has been in the spotlight due to her association with the Kansas City Chiefs' star tight end, she recently expressed skepticism regarding the authenticity of Kelce's budding romance with music icon Taylor Swift.
In a sit-down interview with "Inside Edition," Maya Benberry shared her thoughts on Travis Kelce's relationship with Taylor Swift. She questioned the genuineness of the relationship, primarily because Kelce has been talking to the media extensively about it. This public attention has led to speculation about the true nature of their connection, as high-profile relationships often face scrutiny and speculation from the public and the media.
Maya Benberry's candid remarks have added an intriguing layer to the ongoing conversation about Travis Kelce's romantic involvement with Taylor Swift. As both individuals continue to make headlines, their relationship remains a topic of curiosity among fans and followers of both the sports and music worlds.
Who is Maya Benberry?
Maya Benberry is undoubtedly a significant presence in the world of digital media. As an internet personality, Instagram influencer, social media star, and TikTok sensation, she has cultivated a substantial following on various online platforms. With 157K followers on Instagram and 18 posts, she has established herself as a notable figure in the digital realm.
Furthermore, Maya's foray into YouTube, with approximately 4.41K subscribers and 2 videos, underscores her commitment to engaging with a diverse audience through video content. Her multifaceted online presence allows her to connect with fans, share her experiences, and explore different content creation opportunities.
In addition to her online endeavors, Maya Benberry is a marketing and brand consultant for a marketing agency, showcasing her expertise in the field of marketing and brand management.
Maya's rise to prominence began with her appearance on the reality dating series "Catching Kelce" in 2016, where she had the opportunity to meet Travis Kelce. Out of a pool of 50 women, Travis chose Maya.
Although their relationship eventually ended, Maya's journey continued, leading her to participate in "Ex on the Beach" and further establishing herself as a noteworthy figure in the world of reality television and digital media. Maya's ability to connect with her audience and her diverse career pursuits make her a multifaceted and influential personality in the world of entertainment and social media.
| | |
| --- | --- |
| Name | Maya Benberry |
| Real Name | Maya Benberry |
| DOB | December 27, 1991 |
| Age | 31 years old |
| Height | 5.7 feet tall |
| Zodiac Sign | Capricorn |
| Net Worth | $500K USD |
| Birth Place | Germany |
| Mother | NA |
| Father | NA |
| Siblings | NA |
| Ex-Boyfriend | Travis Kelce |
| Husband | NA |
Maya Benberry Age, Height, Parents and Siblings
Maya Benberry was born on December 27, 1991, in Germany, making her 31 years old at the time of this article. She stands at a height of 5.7 feet (5 feet 7 inches).
Unfortunately, we do not have detailed information about her parents and siblings at the moment. However, if there is specific information you would like to know or if you have any other questions, please feel free to ask, and I'll do my best to assist you further.
Who is Maya Benberry Ex-Boyfriend?
Maya Benberry and Travis Kelce's relationship began in 2016 when they crossed paths on the reality show "Catching Kelce." This show featured 50 women vying for the affection of the two-time Super Bowl champion, Travis Kelce. Maya Benberry emerged as the winner of his heart and became Travis Kelce's girlfriend.
However, their romance was relatively short-lived, lasting only a few months. Following their breakup, Travis Kelce promptly began dating American model Kayla Nicole. Subsequently, Maya Benberry took to her social media platforms to express her feelings and grievances, including allegations of infidelity on Travis Kelce's part.
What is Maya Benberry Net Worth?
The estimated Net Worth of Maya Benberry is around $500K USD.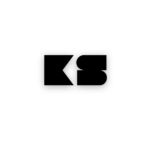 Hi Iam Megan, it's wonderful to meet you all! I will be Writing about entertainment, from movies and music to celebrity news and pop culture, the world of entertainment which offers endless topics to explore and discuss.  My work has the potential to engage and captivate a wide audience. I will be providing about the information, ideas, or assistance with writing projects related to entertainment,