Naomi Ross is an American Instagram model, Twitch streamer, and influencer who has gained prominence within the digital landscape. Recently, a figure named Fousey has emerged into the limelight, drawing attention due to previous controversies and close encounters with online cancelation.
Notably, Fousey has faced significant backlash and was even banned from the Amazon-owned Twitch platform. In a surprising turn of events, despite the shadow cast by his past actions, Fousey secured a substantial $15 million contract.
As a Kick streamer, he has demonstrated a renewed commitment and focus, resuming his streaming activities. Amidst the tumult surrounding Fousey's recent emergence, he reached out to Adin Ross, an individual with whom he has formed connections due to their shared presence on the streaming platform.
During this interaction, Fousey revealed a noteworthy revelation concerning his communication with Naomi Ross, Adin's sister. Fousey disclosed that he and Naomi used to exchange text messages.
He recounted a series of messages exchanged between them, with Naomi expressing admiration for his work and expressing interest in reading his book.
Fousey shared that Naomi inquired about attending events together, such as the Off-Season Tour, further indicating their rapport. Adin's reaction to this revelation was one of disbelief, as Fousey recounted the details of their interactions, invoking curiosity and intrigue.
Fousey's narrative about his correspondence with Naomi Ross underscores the unexpected connections that can arise within the realm of social media and streaming. The unfolding of these interactions within the digital sphere serves as a testament to the complex and multifaceted nature of modern online relationships.
Who is Naomi Ross?
Naomi Ross stands as an accomplished American Instagram model, Twitch streamer, and influencer who has made a notable impact within the digital realm.
Her Instagram account boasts a dedicated following of 160K enthusiasts, accompanied by a collection of 106 posts as of the time of composing this article.
Beyond Instagram, she has extended her online presence to YouTube, where she operates a channel under her name with approximately 18K subscribers. Emulating the footsteps of her brother, Adin Ross, she also engages as a Twitch streamer.
The dynamic partnership between these siblings has been evident since the inception of their careers, notably gaining recognition for their NBA 2k streaming on Twitch.
This collaborative venture served as a foundational point from which both of them embarked on their streaming journeys, and they have diligently pursued this path ever since.
Naomi Ross's multimedia engagement extends across platforms such as TikTok, Twitch, and YouTube, showcasing her versatile approach to content creation and interaction with her audience.
In recent developments, Naomi Ross ventured into the realm of OnlyFans, a platform that allows creators to share exclusive content with their dedicated followers.
It's worth noting that this subscription-based content sharing comes at a premium, with fans demonstrating their support by paying a subscription fee of $15,000 per month.
Adding to her identity, Naomi Ross is recognized as the elder brother of Adin Ross, further solidifying the familial connection between these two prominent figures in the online sphere.
| | |
| --- | --- |
| Name | Naomi Ross |
| Real Name | Naomi Ross |
| DOB | November 1, 1995 |
| Age | 28 years old |
| Height | 5.6 feet |
| Zodiac Sign | Scorpio |
| Net Worth | $500K USD |
| Birth Place | USA |
| Mother | NA |
| Father | NA |
| Siblings | Adin Ross |
| Boyfriend | NA |
| Husband | NA |
Naomi Ross Age, Height, Parents and Siblings
Naomi Ross entered the world on November 1, 1995, in the United States, which presently places her at 28 years of age.
Standing at a height of 5.6 feet, her presence is notable and commanding. As the sister of the renowned Kick streamer Adin Ross, she shares a significant connection within the digital sphere.
While specifics about her parents remain undisclosed, it is known that her parents hail from Boca Raton, Florida. Adin Ross's father, known as Mr. Ross, is engaged in the realm of business.
Conversely, Adin Ross's mother, identified as Mrs. Ross, embraces the role of a dedicated housewife. This insight into the family dynamic provides a glimpse into the supportive foundation from which both Naomi Ross and Adin Ross have launched their respective careers.
Who is Naomi Ross
 

Boyfriend?

Naomi Ross  has conscientiously chosen to maintain a private stance regarding her relationship status. Presently, the specifics concerning whether she is currently dating or single remain undisclosed.

We are committed to promptly providing updates as soon as we acquire any pertinent information about her romantic endeavors. In the interim, we encourage you to remain engaged in order to stay informed about any developments that may offer insights into this aspect of her personal journey.
What is Naomi Ross Net Worth?
The estimated Net Worth of Naomi Ross  is around $500K USD.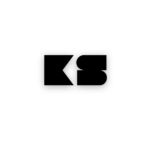 Hi Iam Megan, it's wonderful to meet you all! I will be Writing about entertainment, from movies and music to celebrity news and pop culture, the world of entertainment which offers endless topics to explore and discuss.  My work has the potential to engage and captivate a wide audience. I will be providing about the information, ideas, or assistance with writing projects related to entertainment,