The world of music and entertainment mourns the loss of Nashawn Breedlove, a multi-talented rapper and actor renowned for his role opposite Eminem in the critically acclaimed film "8 Mile." Tragically, Breedlove passed away at the age of 46, reportedly in his sleep at his home in New Jersey.
The exact cause of his untimely death remains unknown, adding to the somberness of this loss. Nashawn Breedlove's mother, Patricia, took to Facebook to confirm the heartbreaking news of her son's passing.
In her heartfelt message, she emphasized Nashawn's multifaceted talents, describing him as not only a rapper but also a singer, songwriter, and actor. She acknowledged the undeniable depth of his artistic gifts, and how they left an indelible mark on those who had the privilege of witnessing his work.
Patricia's words also touched upon the profound impact Nashawn had on those around him. She conveyed the immense void left by his departure, a void that words struggle to adequately capture.
Nashawn Breedlove was not merely her son; he was a remarkable man whose character and strength served as a source of inspiration to all who had the privilege of crossing his path.
The passing of Nashawn Breedlove is a poignant reminder of the profound impact that artists can have on our lives and the enduring legacy they leave behind. His contributions to the world of music and film will be remembered and cherished by fans and colleagues alike, and he will be greatly missed by all who knew him.
Who is Nashawn Breedlove?
Nashawn Breedlove, celebrated for his versatility as both a rapper and actor, achieved significant recognition for his role alongside Eminem in the critically acclaimed film "8 Mile."
However, his artistic contributions extended beyond this iconic movie. Prior to "8 Mile," Breedlove was known by the stage name OX and left his mark on the music scene by being featured on the soundtrack of the 2001 film "The Wash," which starred prominent artists like Dr. Dre and Snoop Dogg.
His talent as a rapper and his memorable portrayal of the character "Lotto" in "8 Mile" left a lasting impression on the hip-hop community and fans alike. In a tribute to his legacy, rapper Mickey Factz shared a clip of Breedlove's performance in "8 Mile" on Instagram, accompanied by a heartfelt message.
He acknowledged Breedlove's tenacity and aggressiveness, emphasizing his unique ability to hold his own against Eminem, a testament to his remarkable talent and contributions to the world of rap and entertainment. Nashawn Breedlove, affectionately known as "OX" by his friends, leaves behind a legacy of artistry and impact that will be remembered and cherished by all who were fortunate enough to experience his work.
| | |
| --- | --- |
| Name | Nashawn Breedlove |
| Real Name | Nashawn Breedlove |
| DOB | 1997 |
| Age | 46 years old |
| Height | 5.5 feet tall |
| Zodiac Sign | NA |
| Net Worth | $10 Million USD |
| Birth Place | USA |
| Mother | Patricia |
| Father | NA |
| Siblings | NA |
| Ex-Girlfriend | Latisha Harper |
| Wife | NA |
Nashawn Breedlove Age, Height, Parents and Siblings
Nashawn Breedlove, born in the United States in 1997, tragically passed away at the age of 46. Standing at a height of 5 feet 5 inches, he possessed a unique presence and charisma that contributed to his success in the entertainment industry.
While we have information about his mother, Patricia, details regarding his father and any siblings remain unknown at this time. The focus is on preserving the memory of Nashawn Breedlove and his contributions to the world of music and film, and we respect the privacy of his family during this difficult time.
Who is Nashawn Breedlove
 

Ex-Girlfriend?

Latisha Harper, who was Nashawn Breedlove's former girlfriend and the mother of their shared son, shared heartfelt sentiments in response to Mickey Factz's post dedicated to Breedlove. She expressed her admiration for his humility and the fact that he may not have fully realized the extent of his devoted fan base.

Harper also praised his remarkable talent, noting that he excelled not only as an MC but also as a singer, drawing a comparison to the legendary Luther Vandross.

In a touching tribute to Breedlove, Harper mentioned their son, @youngzaak, describing him as a reflection of Nashawn's talent and character. She emphasized the profound impact that Breedlove had on her life and expressed her enduring admiration as his biggest fan.
Her words resonate with the sentiment that Nashawn Breedlove's talents and contributions were not fully recognized and appreciated, and she called for prayers and strength during this challenging time. The outpouring of love and respect for Nashawn Breedlove from those who knew him underscores the lasting legacy of his talent and character in the hearts of those who were fortunate enough to have known him.
What is Nashawn Breedlove Net Worth?
The estimated Net Worth of  Nashawn Breedlove is around $10 Million USD.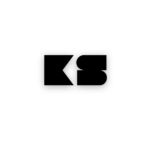 Hi Iam Megan, it's wonderful to meet you all! I will be Writing about entertainment, from movies and music to celebrity news and pop culture, the world of entertainment which offers endless topics to explore and discuss.  My work has the potential to engage and captivate a wide audience. I will be providing about the information, ideas, or assistance with writing projects related to entertainment,