Parker Meadows is indeed an exciting talent in the world of baseball, notably recognized as a top outfield prospect. His recent recall by the Detroit Tigers from Triple-A Toledo marked a significant milestone in his budding career. Despite the outcome of his major league debut on Monday, which saw the Tigers face a challenging 7-6 defeat to the Chicago Cubs, Meadows showcased his potential and determination.
Born with a natural athletic prowess and honed skills, Parker Meadows has been a name to watch for baseball enthusiasts. His journey to the major leagues reflects his dedication to the sport and relentless pursuit of excellence. As he embarks on this new chapter in his career with the Detroit Tigers, baseball fans and analysts alike are eager to witness the impact he will have on the team's future prospects.
Meadows' call-up serves as a testament to his hard work, skill development, and commitment to the game. As he continues to make his mark in the world of professional baseball, it is clear that Parker Meadows has the potential to become a standout player in the years to come. His story is a reminder of the talent and dedication that drives the sport forward, and his journey will undoubtedly be one followed with great interest by fans and experts alike.
Who is Parker Meadows?
Parker Meadows, a highly regarded outfield prospect, emerged onto the baseball scene when he was selected in the second round of the 2018 MLB Draft. His journey began as he was drafted straight out of Grayson High School in Georgia, showcasing the immense potential he possessed even at a young age.
At 23 years old, this left-handed batter has earned notable ratings, with a 60 in run, 55 in fielding, 55 in arm strength, 50 in power, and 45 in hitting ability. The Detroit Tigers recognized Meadows' talent and selected him with the No. 44 pick in the draft. His acquisition by the Tigers organization was further highlighted by a significant signing bonus of $2.5 million, which exceeded the slot value for the No. 44 pick by nearly $1 million.
This substantial investment underscored the high expectations placed upon Meadows and his promising future in the sport. As part of the Tigers' commitment to player development, Meadows was among four minor leaguers brought up on September 3, gaining valuable experience at the team's auxiliary training facility in Toledo.
This move signaled the team's dedication to nurturing young talent for future success. Notably, on November 15, 2022, the Tigers solidified their commitment to Meadows by adding him to their 40-man roster, a strategic move to protect him from the Rule 5 draft.
This decision highlights the organization's belief in his potential to make a significant impact in Major League Baseball. As Parker Meadows continues to progress, baseball fans eagerly anticipate his contributions to the Tigers' success in the years to come.
| | |
| --- | --- |
| Name | Parker Meadows |
| Real Name | Parker Meadows |
| DOB | 2000 |
| Age | 23 years old |
| Height | 6 feet tall |
| Zodiac Sign | NA |
| Net Worth | $2 Million USA |
| Birth Place | USA |
| Mother | NA |
| Father | NA |
| Siblings | NA |
| Girlfriend | NA |
| Wife |  NA |
Parker Meadows Age, Height, Parents and Siblings
Parker Meadows, born in the USA in the year 2000, is currently 23 years old and stands at a height of 6 feet. While details about his parents and siblings are limited at this time, efforts may be made in the future to gather more information about his family background.
Who is Parker Meadows Girlfriend?
Parker Meadows has maintained a private stance regarding her relationship status. As of now, it remains uncertain whether she is currently dating or single. Any updates regarding her love life will be provided as soon as information becomes available. We appreciate your interest and encourage you to stay tuned for any future developments in this regard.
What is Parker Meadows Net Worth?
The estimated Net With of Parker Meadows is around $2 Million USD.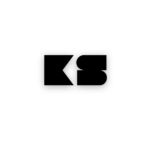 Hi Iam Megan, it's wonderful to meet you all! I will be Writing about entertainment, from movies and music to celebrity news and pop culture, the world of entertainment which offers endless topics to explore and discuss.  My work has the potential to engage and captivate a wide audience. I will be providing about the information, ideas, or assistance with writing projects related to entertainment,