Sofia Franklyn, formerly known as the co-host of the popular podcast "Call Her Daddy," made a noteworthy disclosure during the August 24th episode of her podcast, "Sofia with an F." In her candid revelation, she expressed a clear preference for dating individuals of substantial financial means, emphasizing her desire to exclusively pursue relationships with affluent individuals.
Ms. Franklyn openly articulated her intention to request potential partners' financial statements at the outset of the first date, setting this as a preliminary condition before considering any further romantic involvement. This bold statement from Ms. Franklyn underscores the significance she places on financial compatibility in the context of her personal relationships.
It also sparks discussions about the evolving dynamics of modern dating and the unique criteria individuals employ when seeking compatible partners. Ultimately, Sofia Franklyn's transparent declaration adds an intriguing perspective to the intersection of love, romance, and personal finance in today's complex dating landscape.
Who is Sofia Franklyn?
Sofia Franklyn, formerly recognized as the co-host of the widely acclaimed podcast "Call Her Daddy," commands a substantial social media presence. As of the time of writing this article, her Instagram account boasts an impressive 742,000 followers, featuring a total of 260 posts.
In addition to her Instagram presence, she maintains a YouTube channel under her own name, which has garnered a commendable following of approximately 56.9K subscribers and features an extensive library of 161 videos.
Ms. Franklyn's digital journey began with her inaugural Instagram post, a captivating image featuring two margarita glasses, shared on Cinco de Mayo in 2012. This marked the inception of her social media presence, which has since flourished into a substantial online following.
Beyond her social media ventures, Sofia Franklyn ventured into the world of content creation through writing her blog on the Barstool Sports website, demonstrating her diverse talents and interests in media and entertainment.
Of significant note, Sofia Franklyn is perhaps best known for her role as a co-host on the podcast "Call Her Daddy," where she partnered alongside Alexandra Cooper, achieving widespread recognition and acclaim for their candid discussions and entertaining content. This collaborative endeavor further solidified Ms. Franklyn's position as a prominent figure in the world of podcasting and new media.
| | |
| --- | --- |
| Name | Sofia Franklyn |
| Real Name | Sofia Franklyn |
| DOB | July 21, 1992 |
| Age | 31 years old |
| Height | 5.6 feet tall |
| Zodiac Sign | Cancer |
| Net Worth | $300K USD |
| Birth Place | Utah |
| Mother | NA |
| Father | NA |
| Siblings | NA |
| Boyfriend | NA |
| Husband |  NA |
Sofia Franklyn Age, Height, Parents and Siblings
Sofia Franklyn was born on July 21, 1992, in Utah, making her currently 31 years old. She stands at a height of 5.6 feet. In regard to her family background, there is limited available information about her parents and siblings at this time. Efforts are being made to gather additional information about her family, and any updates will be provided as soon as possible.
Who is Sofia Franklyn Boyfriend?
Sofia Franklyn has maintained a private stance on her relationship status, and as of now, we do not have information regarding whether she is currently in a relationship or single. We will continue to monitor and provide updates on her love life as new information becomes available. Please stay tuned for further updates in the near future.
What is Sofia Franklyn Net Worth?
The estimated Net Worth of Sofia Franklyn is around $300K USD.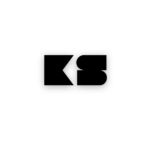 Hi Iam Megan, it's wonderful to meet you all! I will be Writing about entertainment, from movies and music to celebrity news and pop culture, the world of entertainment which offers endless topics to explore and discuss.  My work has the potential to engage and captivate a wide audience. I will be providing about the information, ideas, or assistance with writing projects related to entertainment,