Yael Cohen Aris is a remarkable and multifaceted talent, spanning diverse roles such as Actress, Social Media Influencer, Instagram Model, Entrepreneur, and Digital Media Creator. Her recent surge in notoriety stemmed from an unconventional development involving a company named Irontech, which created sex dolls that bear an uncanny resemblance to Yael herself.
These dolls replicate her facial features, hair, glasses, and even share a similar name. This peculiar and unexpected association has undeniably added a captivating and distinctive chapter to her already multifaceted career.
Who is Yael Cohen Aris?
Yael Cohen Aris is a prominent Instagram model with an impressive following of 1.7 million followers at the time of writing. Her Instagram bio intriguingly describes her as a "Programmer, veteran, and apparently a creator, Trying to combine media & tech."
Her journey in the world of technology and programming began in 2015 when she attended Mamram and pursued her studies in IDF Programming.
Over the next four years, from 2015 to 2019, Yael served as a software engineer in the Israel Defense Forces (IDF), where she began her career at the young age of 18. During her tenure, she worked on projects related to Information Security and Information Systems, showcasing her technical prowess. Moreover, Yael is a full-stack web developer and a certified Scrum Master. She even held a leadership role in the UX department, emphasizing her versatile skills in the tech industry.
In 2018, she graduated from The Open University of Israel with a degree in Software Engineering, further solidifying her expertise in the field. Following her academic achievements, Yael ventured into the digital world. She launched a website called "YC Demons," although it had a short-lived existence.
However, her subsequent endeavor, "HolyLand," a digital magazine, made a more lasting impact. HolyLand is dedicated to promoting the ideas of freedom, acceptance, and inclusivity. The magazine focuses on empowering women to express themselves freely, encompassing their bodies, femininity, and sexuality. It also maintains an active Instagram account under the name "holylandmag."
In 2021, Yael marked another milestone by launching her first company, YC Group, showcasing her entrepreneurial spirit and commitment to making her mark in the business world. Additionally, Yael has ventured into the world of content creation with an OnlyFans account under the name "Yael Magazine."
She offers four subscription plans, including $20 per month, $51 for three months with a 15% discount, $90 for six months with a 25% discount, and $156 for twelve months with a 35% discount.
Furthermore, Yael runs a self-titled YouTube channel, which, at the time of writing, boasts 9.25k subscribers. Through her channel, she continues to share her insights, experiences, and expertise, further connecting with her audience and expanding her digital footprint.
| | |
| --- | --- |
| Name | Yael Cohen Aris |
| Real Name | Yael Cohen Aris |
| DOB | 1996 |
| Age | 25 years old |
| Height | 5.8 feet tall |
| Zodiac Sign | NA |
| Net Worth | $500K USD |
| Birth Place | Israel |
| Mother | NA |
| Father | NA |
| Siblings | NA |
| Boyfriend | NA |
| Husband | NA |
Yael Cohen Aris Age, Height, Parents and Siblings
Yael Cohen Aris was born in Israel in the year 1996, making her 25 years old. She stands at an impressive height of 5.8 feet. However, detailed information regarding her father, mother, and siblings is currently limited. Your understanding is appreciated as we strive to provide more comprehensive insights into Yael's family and personal background in the future.
Who is Yael Cohen Aris
 

Boyfriend?

Yael Cohen Aris has chosen to maintain privacy regarding her relationship status, setting her apart from many other celebrities who often share their personal lives publicly. As of now, we do not have information about whether she is currently dating or single.
We are committed to providing updates on her love life as soon as we receive any information in the future. Your interest in her personal life is valued, and we encourage you to stay tuned for further developments in the near future.
What is Yael Cohen Aris
 

Net Worth?

The estimated Net Worth of Yael Cohen Aris  is around $500K USD.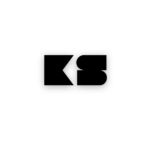 Hi Iam Megan, it's wonderful to meet you all! I will be Writing about entertainment, from movies and music to celebrity news and pop culture, the world of entertainment which offers endless topics to explore and discuss.  My work has the potential to engage and captivate a wide audience. I will be providing about the information, ideas, or assistance with writing projects related to entertainment,